Bankjoy launches powerful business Banking Platform
Bankjoy launches powerful business Banking Platform
By Edlyn Cardoza
December 03, 2021
Bankjoy
Credit Unions
Loan Management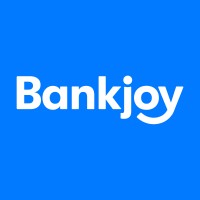 Digital banking provider Bankjoy, recently announced the official launch of its business banking platform, empowering its clients with superior tools to help attract and drive loyalty among small businesses within their communities.
Recently surpassing more than one million members with access to its platform, Bankjoy's digital banking solutions have experienced tremendous success. However, there remains a strong need for intuitive, modern digital tools for small businesses. In fact, the industry has seen an uptick in new offerings as business owners and entrepreneurs increasingly expect the same digital conveniences they have come to crave as consumers. Even non-banks like Square have launched business banking services this year, integrating its payroll tool, and allowing for loans to be quickly processed through a single account.
These new services are emerging also to support small businesses as they continue to recover from setbacks experienced during the pandemic. According to recent surveys, 60% of small businesses say they are still struggling to pay business-related expenses, and roughly a quarter reported struggling to pay down loans or debt (26%), bills (25%), rent (25%) and employee wages (24%).
To help financial institutions compete with services from Square and others, as well as deliver the digital tools SMBs need, Bankjoy's latest business banking platform equips financial institutions with a modern platform that drives loyalty among business members. Engineered by credit union executives and built specifically for community financial institutions, the platform's Invoicing, Payroll, Company Formation, Wire Transfers and Entitlements features, combined with a superior UX, helps businesses efficiently and effectively manage their finances. Businesses save time on the most mundane tasks and achieve business goals faster.
"Our partners have been asking for improved digital experiences for their local small business members," said Mike Brown, VP of Product for Bankjoy. "In response, we created Bankjoy Business Banking, a seamless expansion of our existing solutions, creating an expanded banking experience for businesses with more complex financial needs."
Bankjoy CEO Michael Duncan, said, "Small businesses have been demanding better digital banking capabilities for the better part of the last decade. In fact, 60% of business owners said they would switch financial institutions if they found one with superior offerings. But SMBs are not a monolith. Their needs vary, from payment processing to invoicing and so on."
"Financial institutions must be able to offer more than a generic platform with limited functionality while also ensuring an outstanding user experience," Duncan added. "Our latest business banking offering achieves this, helping more banks and credit unions support small business owners within their communities and drive growth for local economies."
Bankjoy delivers modern banking technology, including mobile, online, e-statements, online account opening, online loan origination, and conversational AI to banks and credit unions of all sizes. The company's platform features cutting-edge integrations to quickly upgrade the digital banking experience and provide beautiful products with advanced features, simple navigation, and a modern look and feel.