Bombardier becomes pure business jet company with sale of rail unit | News
Bombardier has completed its planned transformation into solely a business jet manufacturer, having closed the sale of its train business to French company Alstom.
The Montreal-based company's proceeds from the disposal come to about $3.6 billion, down from a previous estimate of $4 billion due to "unfavourable market conditions", Bombardier says.
"With this transaction now complete, Bombardier begins an exciting new chapter focused exclusively on designing, building and servicing the world's best business jets," says chief executive Eric Martel.
"We have a strong foundation to build upon as we use the proceeds from the transaction to begin addressing our balance sheet challenges through debt pay-down."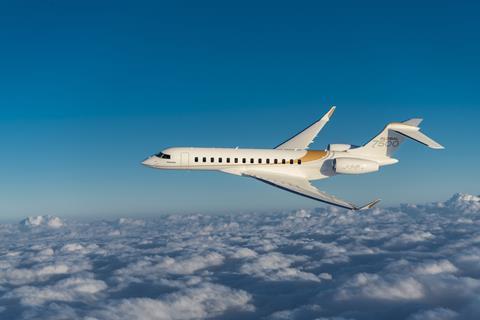 The sale generated total proceeds of $6 billion, down from the previously agreed figure of $6.2 billion. Of the $6 billion, $2.5 billion goes to Caisse de depot et placement du Quebec, a pension and insurance plan investment manager that owned a stake in the business, Bombardier says.
That leaves Bombardier with about $3.6 billion, of which some $600 million is in the form of Alstom shares.
"Proceeds from the transaction were lower than previous estimates as a result of transportation's lower-than-expected cash generation in the fourth quarter, due in part to unfavourable market conditions, as well as disagreements between the parties as to certain adjustments which Bombardier intends to challenge," the manufacturer says.
The sale will help Bombardier pay off long-term debt, which stands at $10.1 billion, it says.
The company took on significant liabilities to complete development of the regional airliner formerly called the CSeries. Airbus acquired majority ownership (50.01%) of that financially struggling programme for free in 2018, renaming it the A220. Bombardier initially retained 34% of the A220 programme but has since divested its interest to Airbus and the Quebec government.
Bombardier then went about divesting other assets to become what it calls a "pure-play business jet company".
It sold the Dash 8 turboprop programme to Longview Aviation Capital in May 2019 for proceeds of $250 million.
In June 2020, Bombardier sold its CRJ regional jet programme to Mitsubishi Heavy Industries for $550 million in cash.
Then, in October 2020, Bombardier divested its aerostructures business, which included operations in Northern Ireland, Morocco and the USA, to Spirit AeroSystems for $275 million in cash.
Story updated on 29 January to note that Airbus acquired a majority of the CSeries/A220 programme, not the entire programme, and to include details about the programme's ownership transfer.