Brexit deal is 'best Christmas present I could have'
By Mary-Ann Russon
Business reporter, BBC News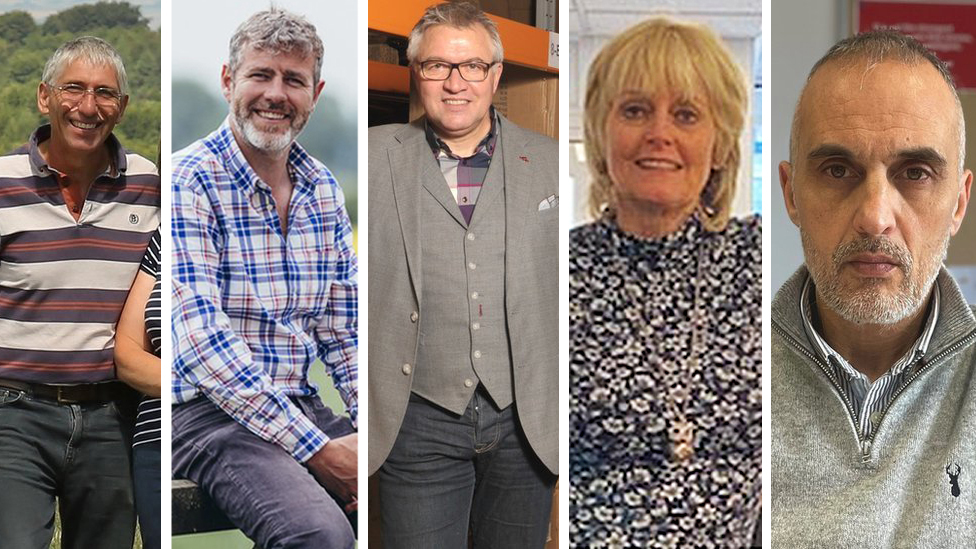 The UK and European Union (EU) have finally reached a post-Brexit trade deal, ending months of disagreements over fishing rights and future business rules.
For companies already reeling from the impact of coronavirus, who feared disruption at the borders and the imposition of tariffs, or taxes on imports it's a major relief.
But from 1 January there will still be big changes for businesses. We talk to the bosses of six different firms about how they will be affected.
'It's worth tens of thousands of pounds to me'
Bryan Griffiths, a sheep farmer based in Devon, says a deal is "the best Christmas present I could have had. I'm delighted and relieved".
Mr Griffiths, who is the chairman of the National Sheep Association, has 900 breeding sheep that are in lamb. These lambs are due to be sold in the summer and autumn of 2021, so he is tied into "a long production cycle".
About 40% of British lamb is sent to the EU. If there had been no deal, reverting to World Trade Organization (WTO) tariffs would have driven down the price of lamb leaving sheep farmers with potentially large losses.
"It's worth tens of thousands of pounds to me. My livelihood, my income, was at stake here," he says.
"I now feel so much more confident that I can produce my lamb knowing I have a good tariff-free market for them."
'We need six months to prepare'
Jon Swallow is the co-founder of Jordon Freight in Felixstowe, Suffolk, a European transport specialist and freight forwarder.
He is concerned about the amount of additional paperwork that will be needed at the border, and how this will impact his customers and the 10,000 lorries that go backwards and forwards between France and the UK a day.
"I'm scratching my head – if they said they were giving people time to look at their businesses and how things are going to change, such as the time of deliveries, which will change massively, why wouldn't you add an implementation period on?," he asks.
"A high proportion of businesses have been waiting for this deal to see how to prepare. Now they can, they've got literally seven days and no one's in the offices. There needs to be an implementation period of at least six months."
He says a test was done in France a few weeks ago where they started checking drivers' passport details – which takes 30 seconds a person. The test "instantly" caused a tailback in Dover of about five miles.
"You're going to see an awful lot of drivers not returning to the UK because of this," he stresses.
"There are going to be people wanting their goods moved into the EU, but there won't be enough drivers. There are not enough drivers to move the goods right now.
"People have been paying astronomical costs to get their goods moved. It's going to be quite a hard sell to get them to come here."
'Postponed VAT payments is massive for us'
Stephen Britt is the managing director of Anchor Storage in Suffolk, a warehousing firm that stores imported goods and then sends them out to customers.
He says he feels "blessed relief" that the Brexit trade deal has been agreed, and that there will be zero tariffs and zero quotas with the EU.
In particular, Mr Britt is excited about the fact that from 1 January, there will now be a
"For the longest time, you've had to pay out the VAT on import when the goods come across the border, but now you'll be able to account for this in your quarterly accounting instead," he says.
"Had we not left the EU, it is unlikely that the HMRC would have allowed it… it's a cash flow issue for them.
'This takes the brakes off doing business globally'
Julie Price is the managing director of Julie Price Insurance in Hinckley, south-west Leicestershire.
While the Brexit trade deal does not affect her firm directly, it has a key impact on the exporters and importer customers she insures and she says this will make it easier for them to trade.
With the trade deal done, Ms Price now hopes the government's focus will be on improving the economy.
"We need flexibility and we've always been good at doing business with people globally. This takes the brakes off," she says.
"We don't need 27 countries telling us what to do, let us go. This gives us the freedom."
'There is still hard work ahead'
Ed Salt, the managing director of Delamere Dairy in Cheshire, is relieved a deal has been done, but remains cautious about what lies ahead after 1 January.
"It is a backward step in respect to trade with regards to red tape – there's a huge amount of import paperwork that will be needed that previously wasn't," he says.
"Yes there are no tariffs, yes we have a free-trade agreement, but those processes are more arduous."
He points out that the deal will still need to be ratified by the 27 EU member states, and it is possible that the deal could be held up if the countries don't all agree, which happened during the EU-Canada deal, when part of the Belgian government opposed it.
"I'm delighted, but there is still hard work ahead. We have a trade deal but we're going to be trading in a different way going forward and we have to be prepared."
'How will this affect VAT on digital sales?'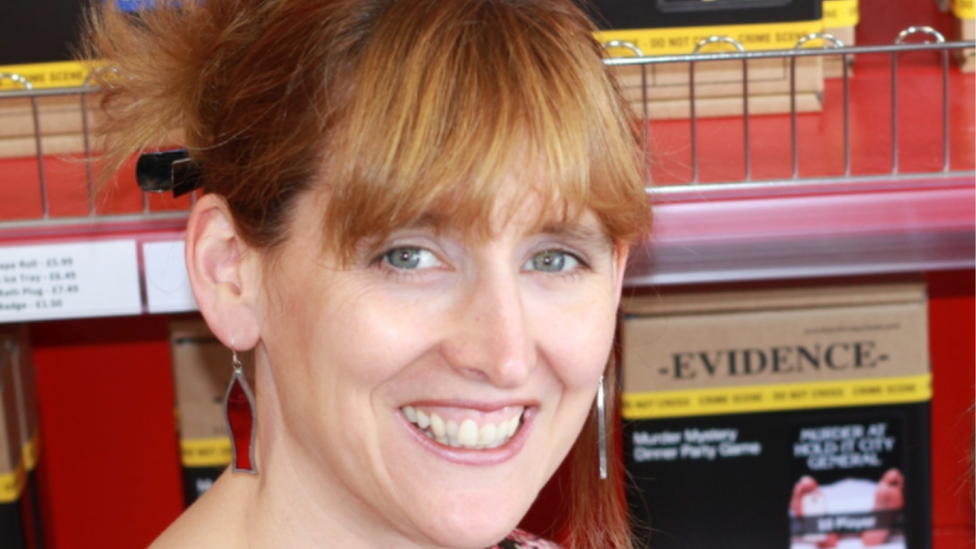 Jo Smedley, the founder of Red Herring Games in Grimsby, creates and sells games such as murder mysteries to private and corporate clients.
Her firm does a lot of trade outside Europe, so she says the changes are unlikely to have an impact on her sales.
However, she believes if the trade deal means the scrapping of the current rules governing VAT on sales of digital services in the EU, that could provide a boost to smaller firms like hers.
"If that was being ditched, a lot of small businesses that were put out of work would be able to come back to the market place again."
As for her supply chain, at the moment it seems to be intact, as she mostly buys from UK sellers, but she says that if they are sourcing goods or materials from the EU, border delays after 1 January could eventually have a "hidden" impact on her business.
The basics
A Brexit deal has been agreed, days before a deadline. It means that the UK and the EU can continue to trade without extra taxes being put on goods – but we don't know all the details yet.
What took so long? The UK voted to leave the EU in 2016 and actually left on 31 January 2020, but leaders had until the end of 2020 to work out a trade deal.
There are big changes ahead. Although it's a trade deal that has been agreed, there will also be changes to how people travel between the EU and UK, and to the way they live and work.