CAE to acquire L3Harris US defence business | News
CAE has made its largest acquisition to date and its fourth in almost as many months, after agreeing to buy L3Harris's US military training arm for $1.05 billion.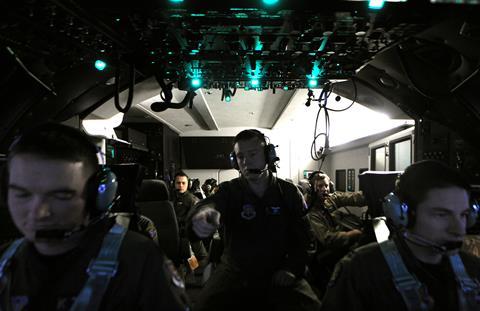 The deal – which is expected to close in the second half of this year – will make the Canadian firm the largest non-OEM training provider to the US military, with a position on key programmes such as the US Air Force's Lockheed Martin F-16 and Northrop Grumman B-2, and the US Navy and US Marine Corps Boeing F/A-18.
The Montreal-based simulator manufacturer and training company has been aggressively expanding its commercial footprint – since November 2020 it has added Dutch training provider Flight Simulation Company, New Zealand technology house Merlot, and the Canadian arm of Textron's Tru Simulation and Training. However, this transaction is of a different scale and significance, and is CAE's first military training acquisition for some years.
"This doubles our US defence presence, and further aligns our defence business to the national defence strategy," says CAE chief executive Marc Parent.
"We moved quickly to secure this deal. We haven't done much in defence. We've been very patient, waiting for the right one," he said during a 1 March presentation to analysts.
In contrast to the more cyclical commercial training market, which was booming in 2019 but has been severely impacted by the pandemic, the defence segment, particularly in the USA, has traditionally been more stable.
"The customer tells you years ahead what they will be looking for. Military budgets do not tend to go up and down each year. It is a very predictable market," says Parent. "When you perform to the customer's rigorous standards… you can deliver good profitability."
Dan Gelston, group president, defence & security for CAE, says that with increasing demand for simulation-based training and the "use of synthetic environments across multi-domain operations", the acquisition will "support CAE in providing these vital digitally immersive solutions for training and operational support".
The L3Harris military training business, which had 2020 revenues of around $500 million, includes the brands Link Simulation & Training, Doss Aviation and AMI. The Texas-based outfit will operate as part of CAE USA, which is headquartered in Tampa, Florida. CAE USA operates autonomously from the rest of CAE, with the majority of staff covered by US security protocols.