CHC to buy Babcock's offshore helicopter business | News
Oil and gas helicopter operator CHC Group is to acquire the offshore business of UK-headquartered Babcock for an undisclosed fee.
Rumours of the takeover had been swirling for several days, but Babcock on 11 March confirmed a "conditional agreement" with CHC.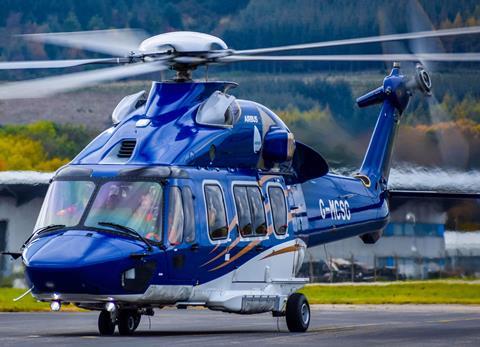 It expects the deal to close in the second quarter of 2021. While anti-trust clearance for the acquisition is being sought from authorities in the UK and Australia, "completion is not conditional upon such clearances being received", says Babcock.
Babcock's offshore business operates in the UK, Denmark and Australia, using a fleet of 30 helicopters and employing 500 people.
Faced with a prolonged downturn in the oil and gas business, Babcock had been looking to exit the business for some time.
Last year, its then chief executive Archie Bethel said that the oil and gas business "was no longer attractive" in the long term amid a race to the bottom on rates. It subsequently booked a £500 million ($630 million) write-down on the operation.
However, Babcock then surprised many in the sector, last August winning a pair of new contracts with energy giant Total for operations from Aberdeen, Scotland, and Esbjerg, Denmark. That work was won from CHC and NHV, respectively.
USA-headquartered CHC is a global operator and already has a presence in Aberdeen, although its Europe Middle East & Africa regional office is located in Manchester.
The company underwent a significant restructuring in 2016 via the USA's Chapter 11 bankruptcy process.