Craig Cerbins returns to First Business Bank as VP | Waukesha Co. Business News
BROOKFIELD — Very first Organization Lender is welcoming back Craig Cerbins as vice president – commercial banking in the Southeast Wisconsin business office.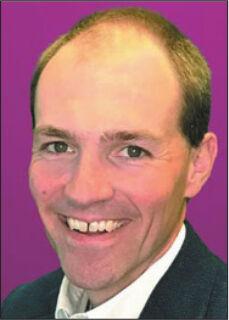 Commencing his economical providers job at First Enterprise Lender, Craig progressed from credit history analyst in 2010 to vice president – professional banking in 2017. As a professional banker, Craig associates with producing and distribution providers, and formulated a market performing with food items and beverage companies. He has served as a member of FaB Wisconsin's Marketplace Expansion Committee and accomplished HACCP (Hazard Examination Crucial Manage Stage) and FaBsafe foodstuff safety training.
Craig is a member of the board of administrators at Meta Dwelling, serving as treasurer, and a member of Meta House's Finance Committee. He previously was chair of their Younger Leaders Board. He also is a member of the board of administrators at The Women's Heart, a member of their finance committee, and a former co-chair of their Advancing Advocates Council.
Craig is a previous bank loan govt for United Way in Waukesha County. In 2017, he was recognized by United Way of Increased Milwaukee & Waukesha County as a Philanthropic 5 Award winner.