David Guensch of Lehigh Valley's Cornerstone Portfolios Announces 401k Asset Management Business Expansion
Cornerstone Portfolios owner David Guensch recently announced plans to expand Cornerstone Portfolios 401k servicing business that was started by his father in the Lehigh Valley many years ago in 1986 to fill the void for smaller businesses and corporations in search of better 401k asset management options.
The little known problem for many small to mid sized or family owned businesses is that many financial advisors tend to be unprepared or uncomfortable in the advisor of record role, and therefore only service the 401k plan in a very basic capacity even though most are now fee based. This results in these advisors collecting their fees but often providing little to no additional value. Advisors generally get paid the same fees even if they don't perform important tasks and analyses such as annual reviews, on-site employee financial workshops, negotiation of reduced fees, etc. to provide greater value and returns for their clients. The following video on commission versus fee based 401k plan management explains more on this.
In an industry many people have very little knowledge about, many advisors serve in the capacity to be the advisor of record on a 401k plan, but they may well not have the expertise to understand a lot of the necessary terminology, fund options, and rules governing the 401k industry. David Guensch of Cornerstone Portfolios is offering small to medium sized businesses a way to fix these limitations with better options.
Guensch shared that small to medium sized companies, particularly family owned businesses without a competent fund advisor/manager, don't usually have any expertise in 401k management, whether it be the company owner or management team. Most don't have the time or the desire to get educated in this area because they have so many other things to do. Consequently they rely on the financial advisor to maximize their investments.
Dave Guensch saw the opportunity to grow by helping new people and companies in what are difficult financial times for many, and enlisted experienced Lehigh Valley SEO, internet, and media marketing firm 1st Search Optimization to help. He shared the following, "We have the opportunity to serve more people in the Lehigh Valley with our expertise in Financial Services, especially in the areas of 401k funds and Social Security benefits. We can generally bring increased returns and save our clients money when they know we're available to help them. We can help them save on fees, get them invested in the best vehicles within their 401k, and not take up any more of the precious time they already have so little of."
Guensch explained that many of the funds out there are provided by very good financial companies like John Hancock or Fidelity, but there is usually no experienced fiduciary person in the local business who understands important details about 401k asset management. These fiduciary details are things such as the administrative fees being paid, how to perform yearly reviews, what products within the 401k might yield higher returns, and so on. He also shared from experience that it's not uncommon for Cornerstone's clients to save anywhere from $10,000 to $30,000 on the administrative fees they are paying in their 401k funds while earning higher returns.
"When it comes to managing 401k funds, we have expertise that's uncommon in the industry. This gives us the ability to choose the financial vehicles in 401k funds that have the potential to earn greater returns for all invested while cutting fees without having to change anything else. We make it simple without placing further burden on the company's busy management."
David Guensch learned the 401k asset management business directly from his father while working for him for many years. Much of the education and experience he got is difficult to obtain for financial advisors these days. For the most part, only advisors who are very well educated and then trained by high level financial companies with access to advanced financial research get the necessary knowledge. Cornerstone Portfolios financial knowledge is addiotionally supplemented by Lombard Securities which is a well known financial research firm. Lombard partners directly with brokers and asset management professionals and does not develop or sell financial investment products, so they have a fiduciary responsibility and interest. They solely provide professional financial recommendations on investment products and services based upon market knowledge, client needs, and market conditions.
When sharing his thoughts, Guensch said, "My father started this business many years ago, and I learned directly from him things that many financial advisors today are not necessarily educated in. We've been connected to some of the best financial research and minds for many years. Some of the well known firms that other advisors work for may not teach advanced advisor of record expertise. If they do get it, it takes time to learn. There is little hands-on expertise guided by experienced and seasoned superiors, except in the high level, specialty, financial companies which may be out of reach for companies with smaller but still sizable portfolios."
Those looking to learn more about Cornerstone Portfolios and the services they provide can contact Dave Guensch at Cornerstone Portfolios via telephone at 610-973-5334 or visit the company website at www.cornerstoneportfolios.com.
Media Contact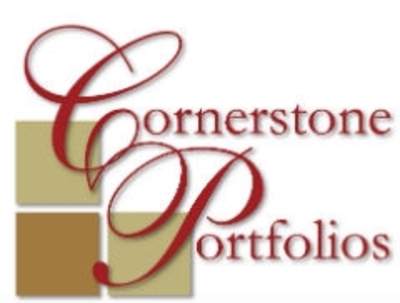 Company Name
Cornerstone Portfolios LLC
Contact Name
David Guensch
Phone
610-973-5334
Address
6201 Hamilton Blvd #209
City
Allentown
State
PA
Postal Code
18106
Country
United States
Website
https://www.cornerstoneportfolios.com/