Hand Pick'd Boutique Receives Business of the Month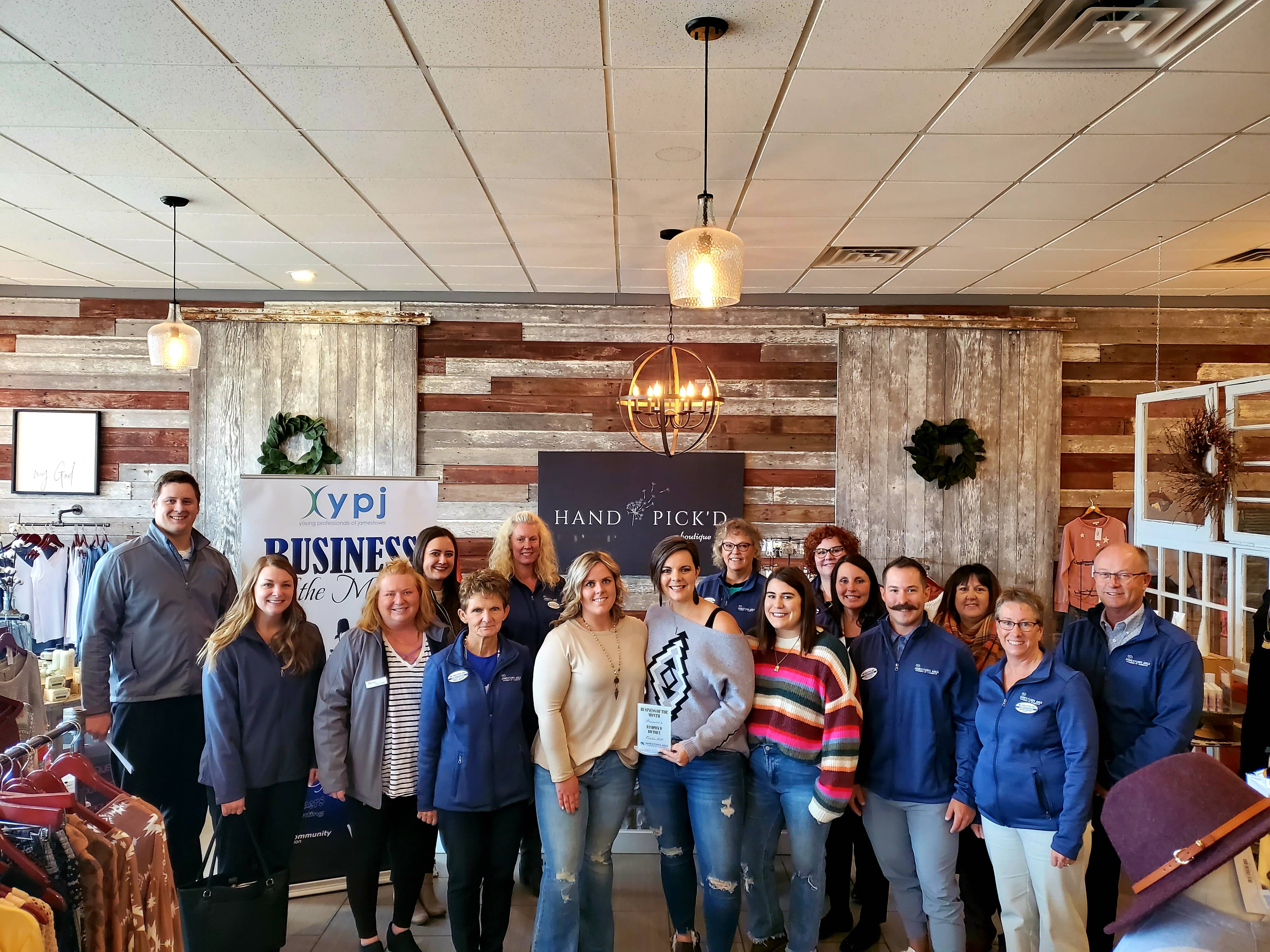 JAMESTOWN, N.D. (Chamber) – The chamber Young Professionals of Jamestown and the Chamber Ambassadors recently recognized Hand Pick'd Boutique as the October Business of the Month Award recipient for their outstanding customer service and continued commitment to the community.
Their nomination stated: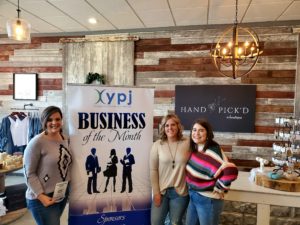 "I just love that we have a great women's clothing store in Jamestown that is owned and operated by a local. I love going shopping there. The staff is so friendly and they genuinely care about finding the right pieces for you and your style. I never feel pressure to buy, but I always end up buying a lot! They also do a great job promoting on social media. Their little fun videos brighten my day. They are the type of feel-good business that our community needs. I hope people support them and they can continue to bring great clothing options to Jamestown."
The Jamestown Area Chamber of Commerce honors businesses that provide superior customer service, exhibit community spirit and provide a positive economic impact to the community. This award provides recognition throughout the month with a plaque and a recognition banner for the month.
Monthly award winners will be considered for the Business of the Year to be awarded in January of 2022.
Business of the Month award nomination forms are available at the Chamber office and online at www.jamestownchamber.com. Call 701-252-4830 for more information.
1759246338
Mozilla/5.0 (Macintosh; Intel Mac OS X 10_12_5) AppleWebKit/537.36 (KHTML, like Gecko) Chrome/58.0.3029.110 Safari/537.36
e1e0e829cdd5bbf7c63076ebb42dd4e06eb4090d
1