O'Malley School of Business MBA Program Recognized by U.S. News & World Report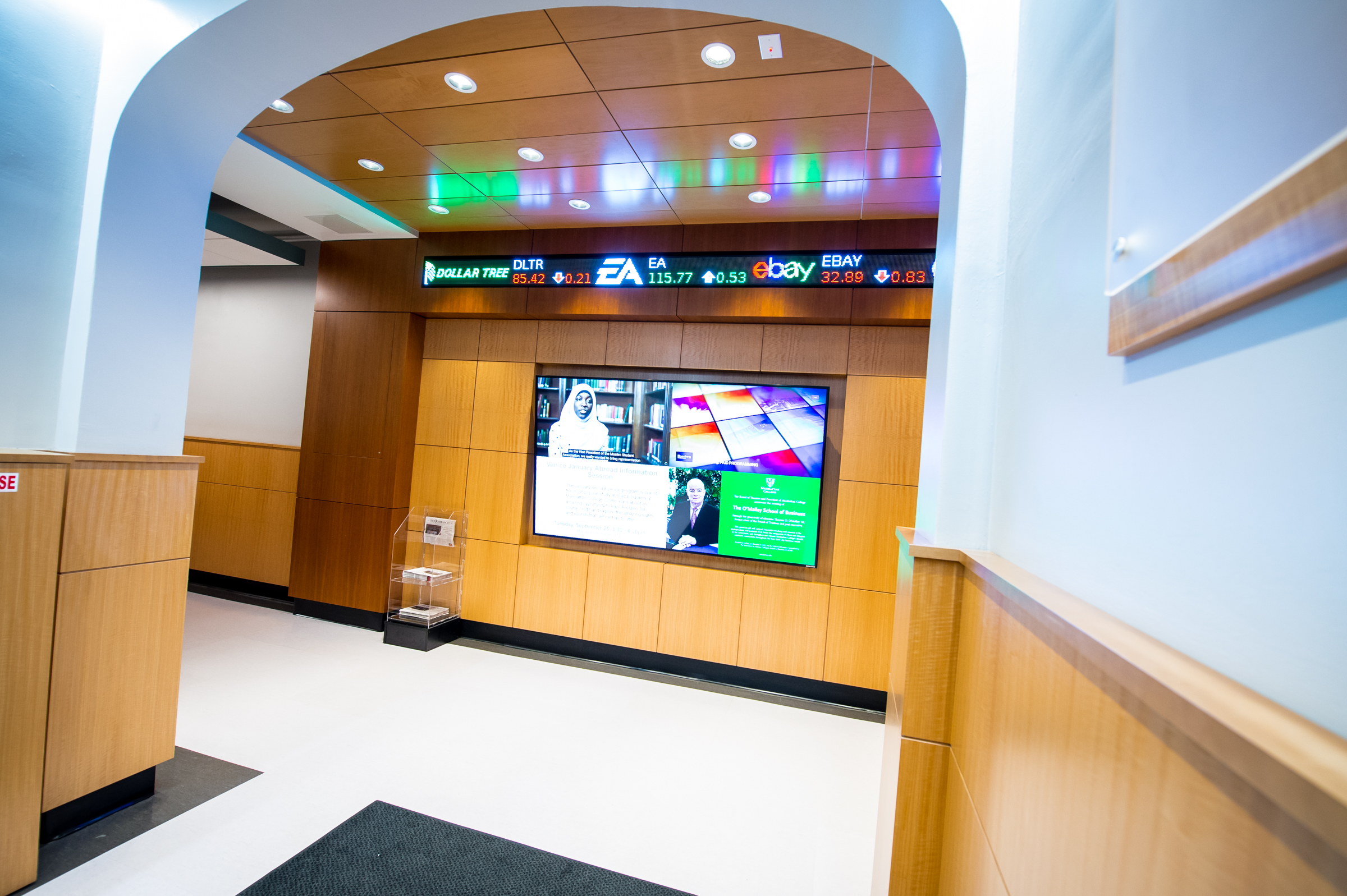 For the first time, the O'Malley School of Business was listed on the U.S. News & World Report's 2022 best part-time MBA rankings, indicating the value and quality of the program amidst strong competition. 
"This is terrific recognition of our excellent MBA program," said Donald Gibson, Ph.D., Dean of the O'Malley School of Business. "This program teaches cutting-edge business skills in a context of strong interaction with expert faculty. It's a great combination."   
The O'Malley School of Business Masters of Business Administration (MBA) program, launched in 2010, was designed to be flexible, innovative and interdisciplinary. The program primarily draws working professionals from the New York metropolitan area and also welcomes recent graduates eager to add a recognized career-enhancing degree to their portfolio. 
"What's special about the program is that it sharpened my technical skills, like data analysis and problem solving, while also hitting the softer skills, such as leadership, teamwork and management," said Brendan Shamieh '21, who now works at Morgan Stanley. "These skills already play a huge role in my career as an associate at a financial services firm."
Courses are offered in the evening, both in-person and online. Visit this page for more about the fully online MBA, which the O'Malley School of Business launched in January. Qualified students can enter the five-year program, allowing them to graduate in five years with both their BS and MBA degrees. Accounting students can enter the Professional Accounting BS/MBA program, preparing them to take the CPA exam, leading to coveted jobs in major public accounting firms. 
In 2019, the O'Malley School of Business introduced concentrations to give professionals a competitive edge in the fastest growing areas in business, with specialties in business analytics, finance and economics, and organizations, markets and sustainability. 
U.S. News & World Report ranks MBA programs in categories of full time, part-time, online, and executive programs. The O'Malley MBA primarily draws students who work full time while completing their degree. U.S. News & World Report bases the ranking of schools on several factors, including a peer assessment by US business school deans, average GMAT and GRE scores, average undergraduate GPA, and the number of years of work experience of part-time MBA students. 
The O'Malley School of Business is accredited by the Association to Advance Collegiate Schools of Business (AACSB). The O'Malley School of Business is part of the top 5% of business schools worldwide holding this distinction. 
Interested students can apply now to Manhattan College's MBA program, or can contact [email protected] for more information.