Sturgess leaving WTWO, television business | Local News
Tim Sturgess began his television career 30 years ago as a weekend sportscaster in Lubbock, Texas. By the time he came to WTWO and WAWV in 2008, he had risen to the position of general manager, overseeing all the stations' operations rather than merely keeping track of teams' scores.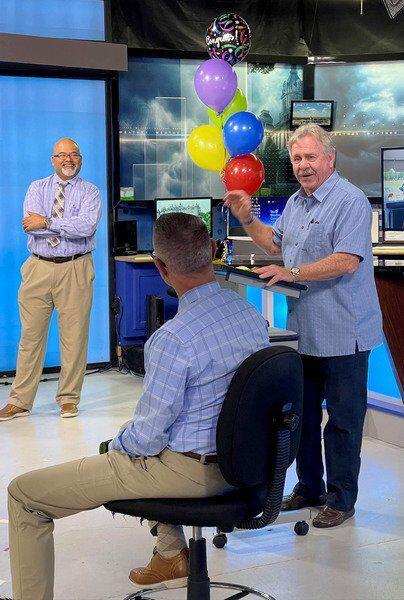 On Friday, he will retire from the TV business.
While in Terre Haute, Sturgess became a passionate part of the nonprofit world, getting involved with the United Way of the Wabash Valley, serving on its board as well as the board of the Terre Haute Chamber of Commerce. He also directed his TV stations to help other charitable organizations, and will now plunge fulltime into the nonprofit world, moving to Indianapolis to serve as the chief administrative officer for the Shepherd Community Center, a group that seeks to alleviate generational poverty on the city's east side.
Brandon Halleck, chief operating officer for Chances and Services for Youth (CASY), recalled, "I jokingly asked him, 'What were you thinking? You should've talked to me before you jumped to nonprofit.' But he'll do great things — they'll benefit from his leadership."
During his tenure at WTWO and WAWV, Sturgess has helped the stations navigate enormous technological changes.
"We've gone from analogue to digital to high-def and now the next gen of broadcasting is around the corner," he said. "So in those 13 years, we've seen an incredible change in technology — prior to that, the biggest change was from black and white to color. It's been interesting to have to stay on top of the technology that's involved in providing news and programming to viewers."
Watching television is no longer a one-size-fits-all proposition thanks to technological innovations allowing viewers to consume programming on multiple platforms.
"There's still a large portion of people who get TV the old-fashioned way, on an antenna," Sturgess noted. "Others get it through cable and satellite and different apps. We still reach people but we reach them in different platforms. Viewing habits have changed tremendously over time. The days of sitting around specifically watching just the 6 o'clock news are different, so we have to reach viewers where they are and we have to reach them on the devices they're watching."
Sturgess has much he is proud of during his tenure at the stations. "We've won some awards and those are nice," he said. "We've won the Indiana Broadcasters [Association's] Station of the Year a couple of times. But the biggest thing that we've done is we've rallied around large events — breaking news. If there's big events, spot-news coverage, our station really rallies together and those are the things I'm going to remember more than awards.
"Awards will gather dust, but the employees of these stations really rally together and we pull off more than most stations in our size market can do. I always say we play a lot bigger than Market 156 because of the quality we put out and the work we put together really makes us look like a bigger television station, and I'm really proud of that."
Sturgess also takes pride in his community service.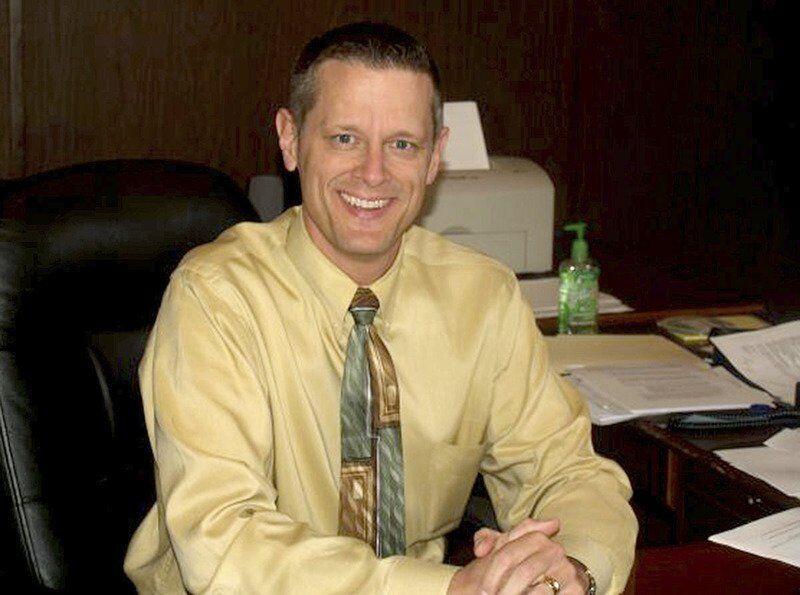 "Terre Haute's been a great community for us to be involved in," he said. "A lot of people have a lot of great intentions and aspirations for Terre Haute and I hope people continue to support that."
Kristin Craig, president of the Terre Haute Chamber of Commerce, said, "I've had the pleasure of working with Tim Sturgess in many roles, including when he served as a long-time board member for the Terre Haute Chamber of Commerce. But perhaps some of our most memorable times came from volunteering together, especially at the Power of the Purse events benefiting United Way of the Wabash Valley."
Halleck trumpeted Sturgess' contributions to CASY, noting, "He was instrumental in increasing our presence in the community." When the pandemic struck, Sturgess had WAWV air "Dancing with the Terre Haute Stars," CASY's major fundraiser, which raised its profile. "It allowed us to continue an event when other events were shutting down," Halleck said.
As Sturgess transitions to the nonprofit world, there are things he'll miss about television.
"There's a certain pace to life in television that's pretty intense — I think I'll miss that," he said. "I'll really miss the employees that put on our product day in and day out. That's really what it's about — relationships inside this building and the work that we do. … I'll also miss the insider knowledge of what's going on in the streets. I'll miss being in the know."
But he won't have to miss WTWO and WAWV's news and programming, even while residing in Indianapolis. "Because of technology, I can watch the stuff here from Indianapolis on my phone or tablet," he said.