Vanderbilt University and All Campus Announce Partnership to Manage Online Business Management Certificate Program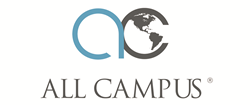 "All Campus provides the expertise and resources institutions need to ensure their online certificate and degree programs match students' and organizational needs," said Joe Diamond, CEO of All Campus

CHICAGO (PRWEB)
January 26, 2021
All Campus, which partners with leading, traditional higher education institutions to grow online enrollment and maximize market share, today announced a new partnership with Vanderbilt University to manage its online Business Management Certificate program within the Owen Graduate School of Management.
The comprehensive certificate program, designed for business professionals, features four courses: strategic leadership, finance and accounting, strategic innovation, and strategy and operations. Students must take all four courses to earn the Vanderbilt Business Management Certificate, but each is available to take individually. All courses include opportunities to engage in discussions with leading, full-time faculty members, as well as other students within the cohort.
"Our online Business Management Certificate is tailored to busy professionals looking for flexible education options to gain new marketable skills, increase their value within their organizations and further their careers," said M. Eric Johnson, Dean of the Owen Graduate School of Management at Vanderbilt University. "With its track record of success in other non-credit instructor-led programs, we are delighted to partner with All Campus to grow our online Business Management Certificate program."
All Campus and Vanderbilt partnered to redesign and re-launch the program to be instructor-led and include a synchronous section in each module where students can learn directly from the Owen Graduate School of Management's leading faculty members. Through the partnership, All Campus will assist with the full scope of recruitment activities for the program, including registration and student services.
"We're excited to partner with Vanderbilt University's Owen Graduate School of Management to redesign, re-launch and grow its online Business Management Certificate program," said Joe Diamond, CEO of All Campus. "As the demand for new competencies and specialized roles increases, high quality, high-touch online certificate programs from leading institutions have emerged as an effective and efficient way for professionals to advance in their careers. All Campus provides the expertise and resources institutions need to ensure their online certificate and degree programs match students' and organizational needs."
For more information on Vanderbilt's Business Management Certificate program, please visit: https://business.vanderbilt.edu/business-management-certificate/. To learn more about All Campus, please visit: http://www.allcampus.com.
About All Campus

All Campus creates value for leading universities by expanding their reach and cultivating relationships with students who seek to advance their lives through education. It offers comprehensive, tailored online program management (OPM) services, powered by industry-leading technology — all with the university's unique identity and brand top of mind. It has built its reputation on delivering measurable results, being an honest broker, and providing high levels of service to its four primary constituencies: university administrators and marketing professionals as well as prospective and enrolled students. The company's flexible payment and service options include bundled or unbundled services and fee-for-service management or a customized low and sustainable revenue share plan.
About Vanderbilt University's Owen Graduate School of Management

Ranked as a top business school by U.S. News & World Report, Financial Times, Businessweek, and Forbes, the Vanderbilt Owen Graduate School of Management supplies a world-class education on a personal scale. We offer professional development, executive education, and MBA programs online and on campus.
Our top-ranked management education programs are varied, but they all have one thing in common: they provide the knowledge, skills, connections and support that will help you achieve your career goals.
Our size and focus allows us to interact with students, alumni, and recruiters as individuals. We are intensely and proudly competitive among the best. We shape leaders who understand that collaboration is essential in today's connected economy. Our alumni go on to lead and manage change, drawing not only on what they learn here about business, but also what they learn about themselves.
The Owen Graduate School of Management is a place where you will be challenged to achieve your potential, find support as you shape your future, discover lifelong friends and mentors, and open doors to new possibilities.
Share article on social media or email: