4 Surprising Things Home Insurance May Not Cover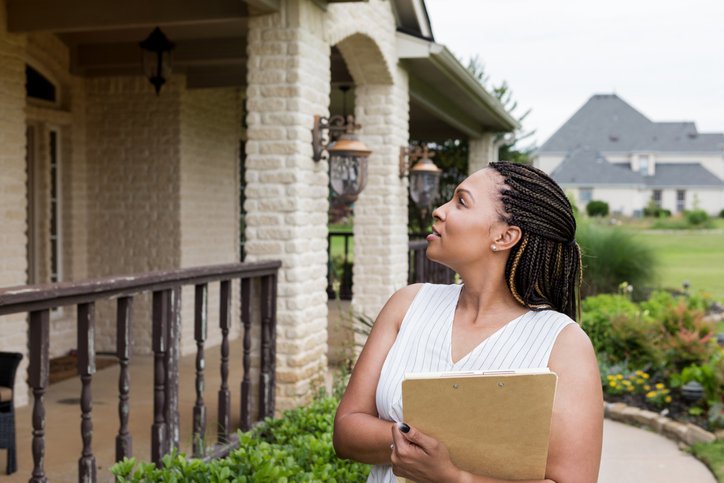 Don't get caught off guard when insurance doesn't provide the expected coverage.
---
Key points
Property owners buy homeowners insurance to protect their valuable assets.
Home insurance provides broad coverage for many things that can go wrong in a home.
There are certain events and types of damage home insurance won't cover.
---
Property owners should have home insurance coverage both to protect their assets and to comply with lender requirements to get covered. Homeowners insurance usually pays for repairing or rebuilding a home, and also pays for damage to property that occurs for a covered reason.
There are, however, some exclusions to most homeowners insurance policies that could come as a surprise if property owners aren't aware of them. To avoid being caught off guard, homeowners should know about these four things that their policy may not pay for.
1. Flood damage
If a home floods as a result of a weather event, its owners will likely have no coverage for any resulting losses. That's because standard home insurance policies exclude flood damage. This isn't to be confused with water damage, which could occur because of a burst pipe or a leaky refrigerator line. The exclusion specifically refers to flood waters that come into the home.
Property owners who want to make sure they are covered if a flood occurs should buy a separate flood insurance policy. Most lenders require this of people who live in designated flood zones, but even when it's not required, buying flood insurance is a good idea if there's a potential for waters to rise near the property.
2. Wildfire damage
When homes are located in areas where there is a high potential for wildfires to occur, damage from the fires is typically excluded from standard insurance policies as well. This means that separate coverage for fires needs to be bought in order for a home or the property within it to be protected by insurance.
3. Sewer backups
Standard homeowners insurance policies also exclude sewer backups, which can occur when sewage and dirty water enter into the home instead of flowing out of it. Unsurprisingly, sewage entering a property can cause catastrophic damage that is extremely expensive to remediate. So without home insurance to cover it, property owners could find themselves facing huge bills.

The good news is, sewer backup coverage can be purchased separately just as flood insurance and wildfire insurance can. Insurers may sell this type of protection as an add-on to an existing home insurance policy or as a separate type of insurance.
Depending on the policy, it may include repairs or rebuilding and replacing the home and its property, as well as the cost of repairing the sewer line. Those purchasing this type of insurance should understand coverage limits, as well as what their policy will pay for.
4. Damage to certain expensive items
Many standard home insurance policies cap the amount of coverage provided for certain kinds of property. For example, a homeowner may have $100,000 in personal property coverage that pays for the replacement of their belongings in the event of covered damage — but their policy may limit coverage for jewelry, art, or antique furniture to just $2,500.
Understanding these coverage limits is important for people with expensive collections or costly personal items, as it may be important to get separate add-on coverage for them.
Ultimately, it is the responsibility of every homeowner to understand what their insurance does — and does not — pay for so they don't end up with out-of-pocket losses that do serious damage to their finances in the long term.